Your order and ticket details are visible on the Ticket Portal. Follow the steps below.
1. Check the following article, to make sure that you are using the correct link and account: I cannot find my order on the Ticket Portal. What can I do?
2. Log into the Ticket Portal. We recommend using a computer rather than a mobile device, as the layout on the mobile version may be less straightforward.
3. Under Tickets, you will see your ticket number and order number: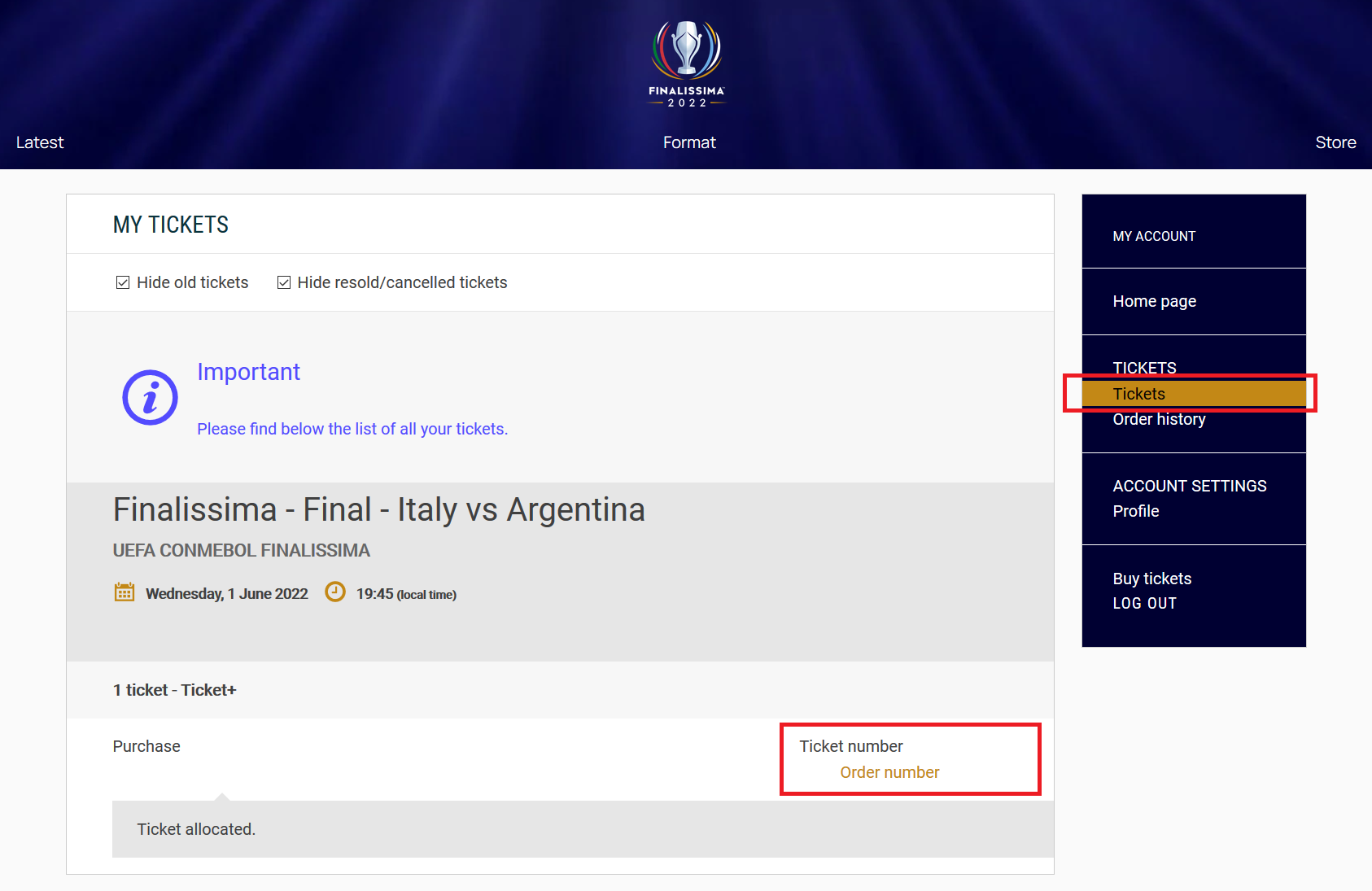 4. Click on Order history, then on SEE DETAILS to view additional details (quantity, category, invoice, etc.)